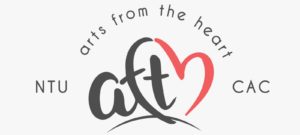 About
The NTU CAC Arts From The Heart (AFTH), formerly known as CAC External Performance is an annual Charity Project organised by the club since 2004. Our vision is to help the less fortunate in the society by involving all our 23 member clubs and integrating each member club's specialisation to put up an extravagant performance. Through this, we hope that the arts will not only be viewed as not only a platform for aesthetics and entertainment but also to help the less fortunate. We hope to reach out to the general public and increase awareness about our beneficiaries and to raise as much funds as we can for them. In return, we also hope for our member clubs, which form the bulk of the artistic talents in NTU, to be nationally recognised through performing in public settings.
In its first year, AFTH was organised in collaboration with the National Kidney Foundation (NKF) to raise funds for NKF Children's Medical Fund. Through the sale of NKF novelty animal pens and teddy bears at the performance venue, the club raised money to help save the lives of the young patients under the Fund's care.
Our member clubs supported this event not only with the enthusiasm to showcase their exceptional talents to the public, but also performed with great charitable spirit. Held at Century Square on 1st February 2004, the event successfully raised funds for the beneficiary through a unique cultural experience filled with a variety of arts performances while serving a meaningful cause for charity. Since then, AFTH has supported many other non-profit organisations such as the Down Syndrome Association, Chen Su Lan Methodist Children's Home and Asian Women's Welfare Association – Teach Me services, Club Rainbow, Dyslexia Association of Singapore and Singapore Children's Society.