NTU Cultural Activities Club
---
Nanyang Technological University Cultural Activities Club (CAC) is a non-academic constituent club in NTU.
Being the largest student bodies on campus as a staunch advocate of the performing arts, CAC is an umbrella organisation for 22 member clubs and numerous large-scale projects.
More than 500 students joining the CAC family every year, pursuing their passion in performing arts and event management roles. Besides having new faces joining our big family, our organisation is backed by the continual support from our young group of Alumnus embarking on their next stage of pursuit.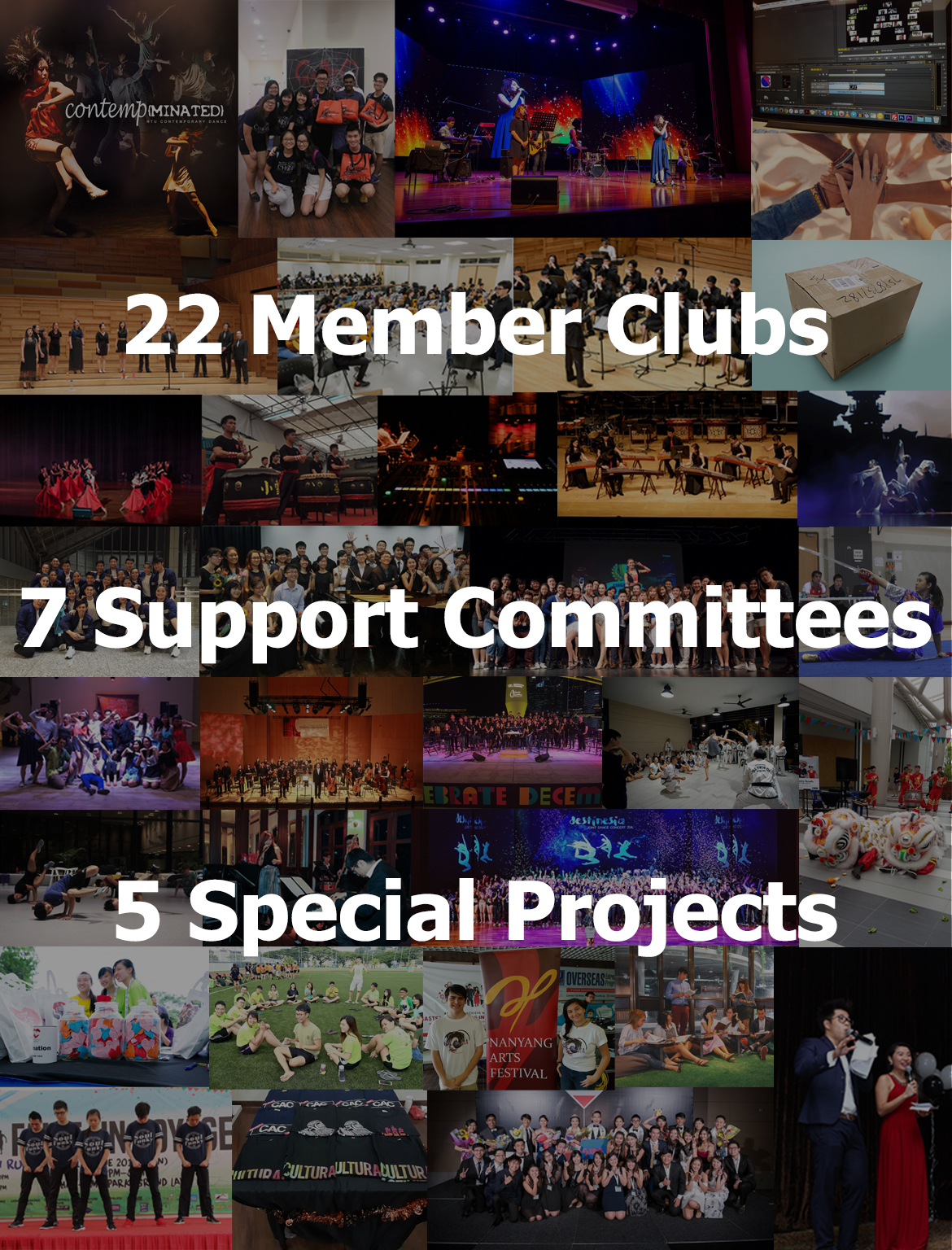 Join our family
Join one of the largest club in NTU today