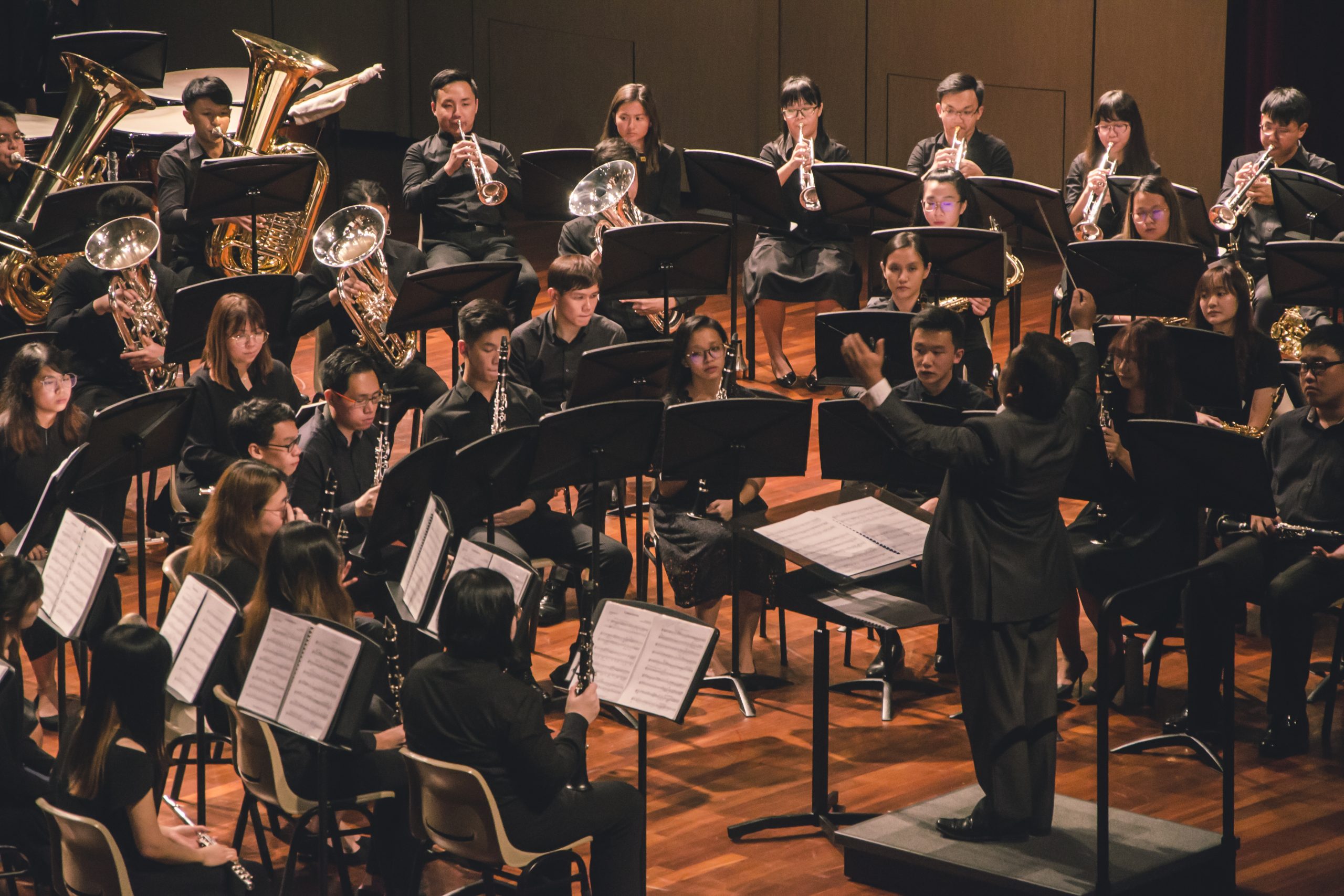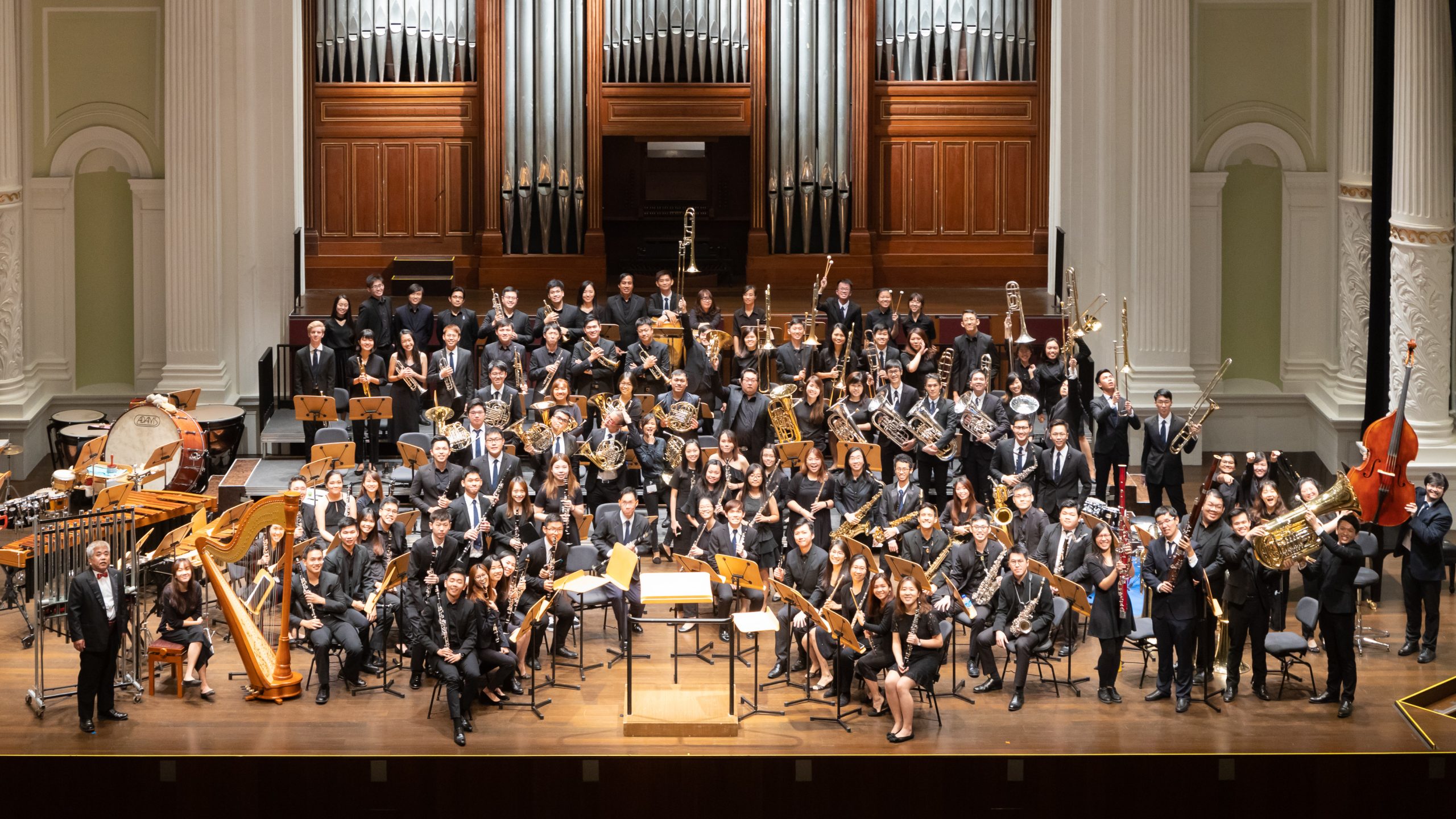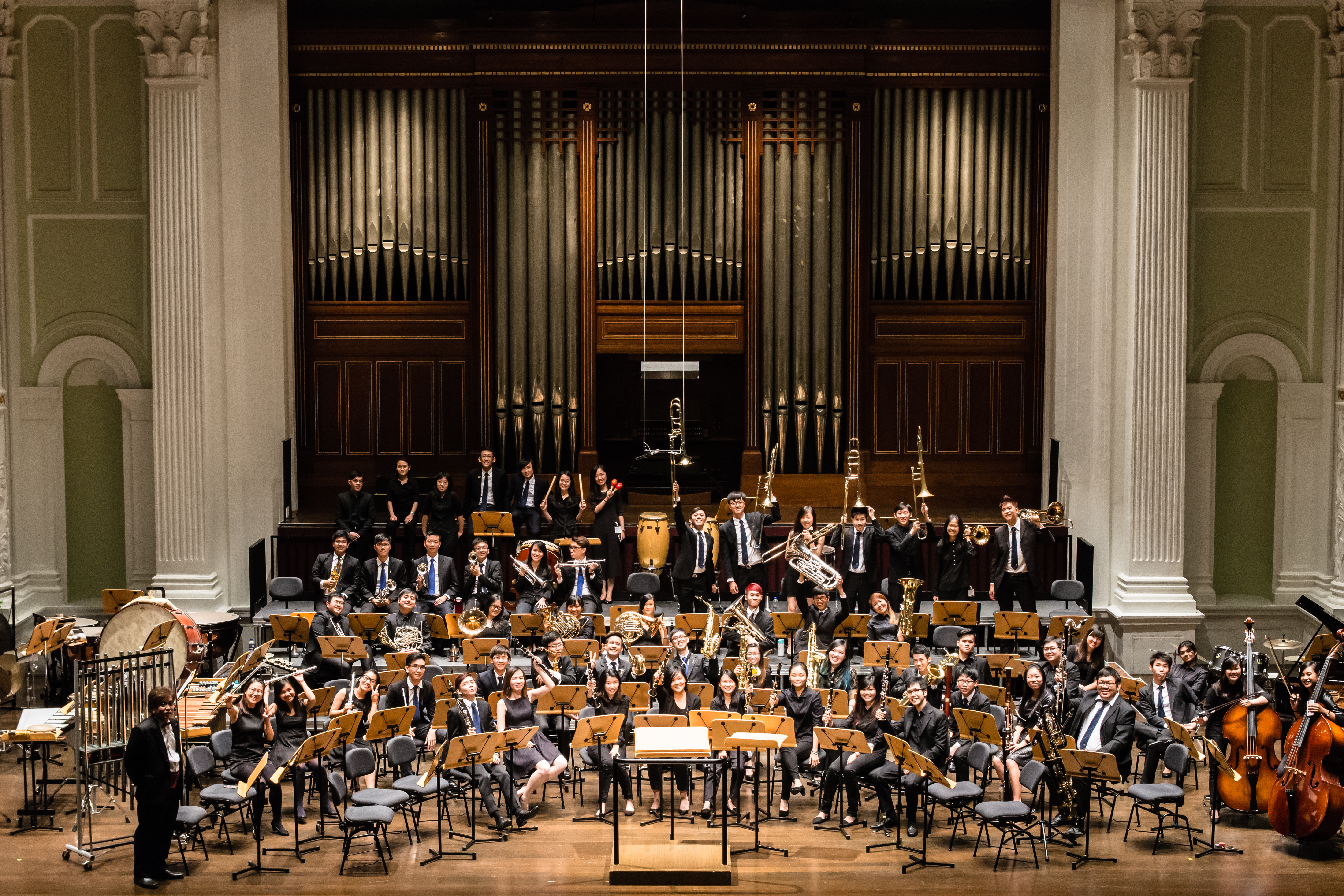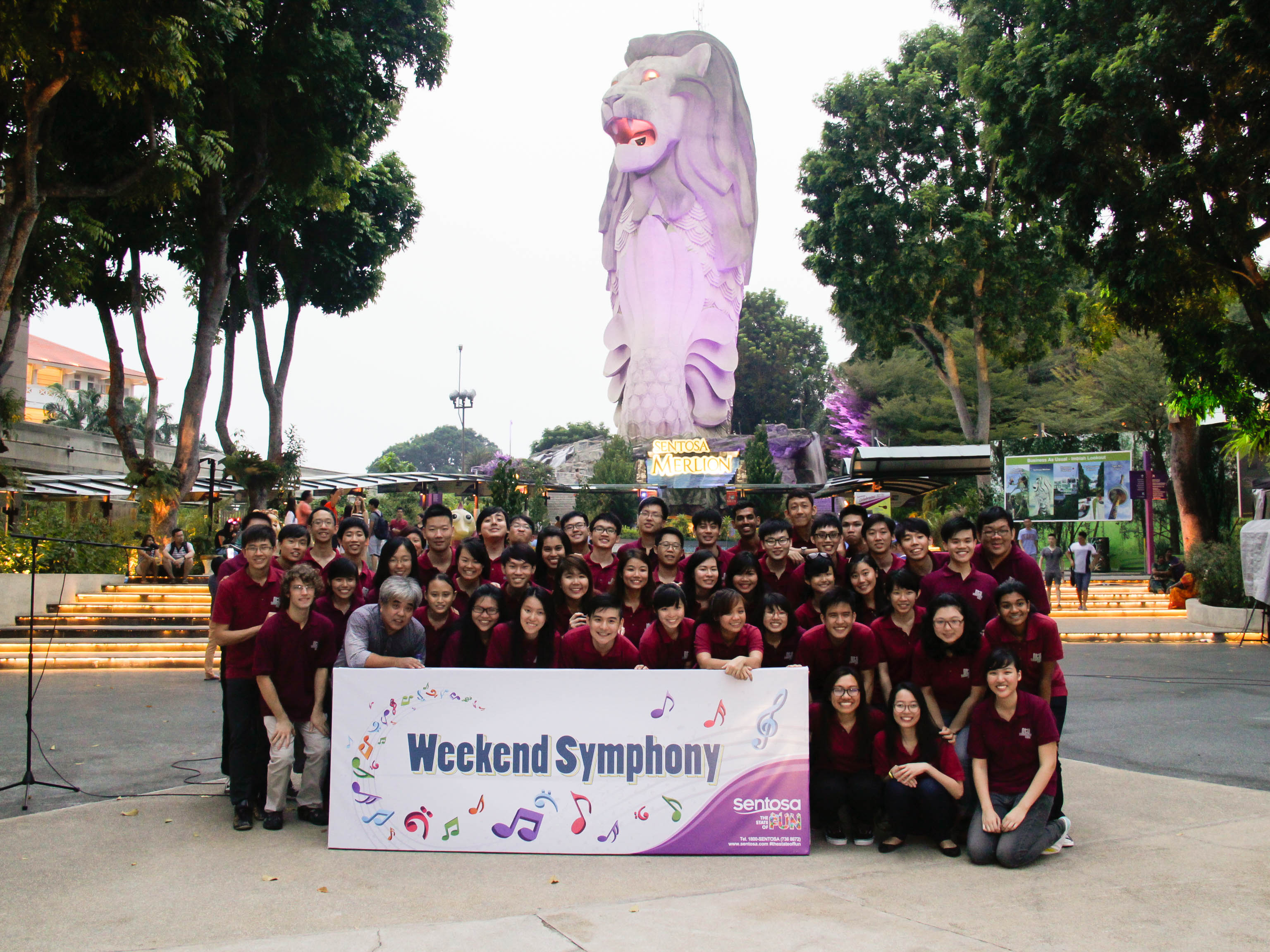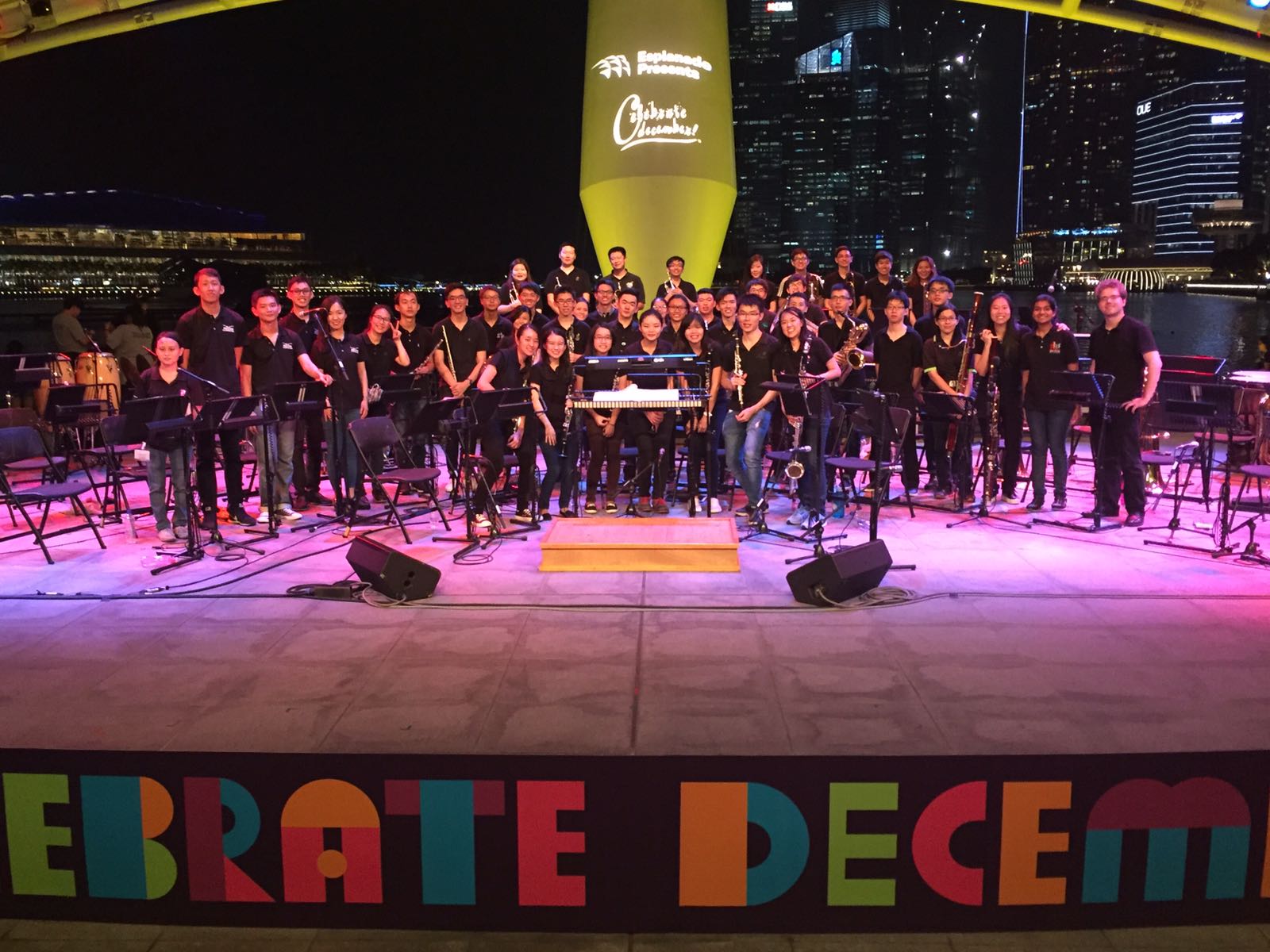 About
First established in 1985, the Nanyang Technological University Symphonic Band (NTUSB) was formerly known as the Nanyang Technological Institute Symphonic Band. The musical group was renamed NTUSB after the inauguration of the University in June 1990. Since its inception, NTUSB has established itself as a successful tertiary level music group, embarking on a series of successful tours, competitions and concerts.
As an ambassador for the music scene in NTU and Singapore, NTUSB regularly takes the stage locally through its annual concert series, Sojourn, and other music projects, most notably An Enchanting Evening, a collaboration between renowned guest conductor Satoshi Yagisawa and musicians from Singapore and Japan.
Under the guidance of their beloved and respected Resident Conductor, Mr Takehiro Oura, the NTU Symphonic Band will continue to strive for musical excellence, and to bring to their audience music played from our hearts.
Training Schedules
Wednesdays
1900 – 2200 @ Nanyang House
Saturdays
1000 – 1700 @ Nanyang House
Contact Information
CONTACT INFORMATION
Lim Zu Yao (Chairperson)
ZLIM088@e.ntu.edu.sg
Neo Jia En Mikko (Vice-chairperson)
NEOJ0027@e.ntu.edu.sg
For general enquiries, do email us at
cac-symphonic@e.ntu.edu.sg
Past Events