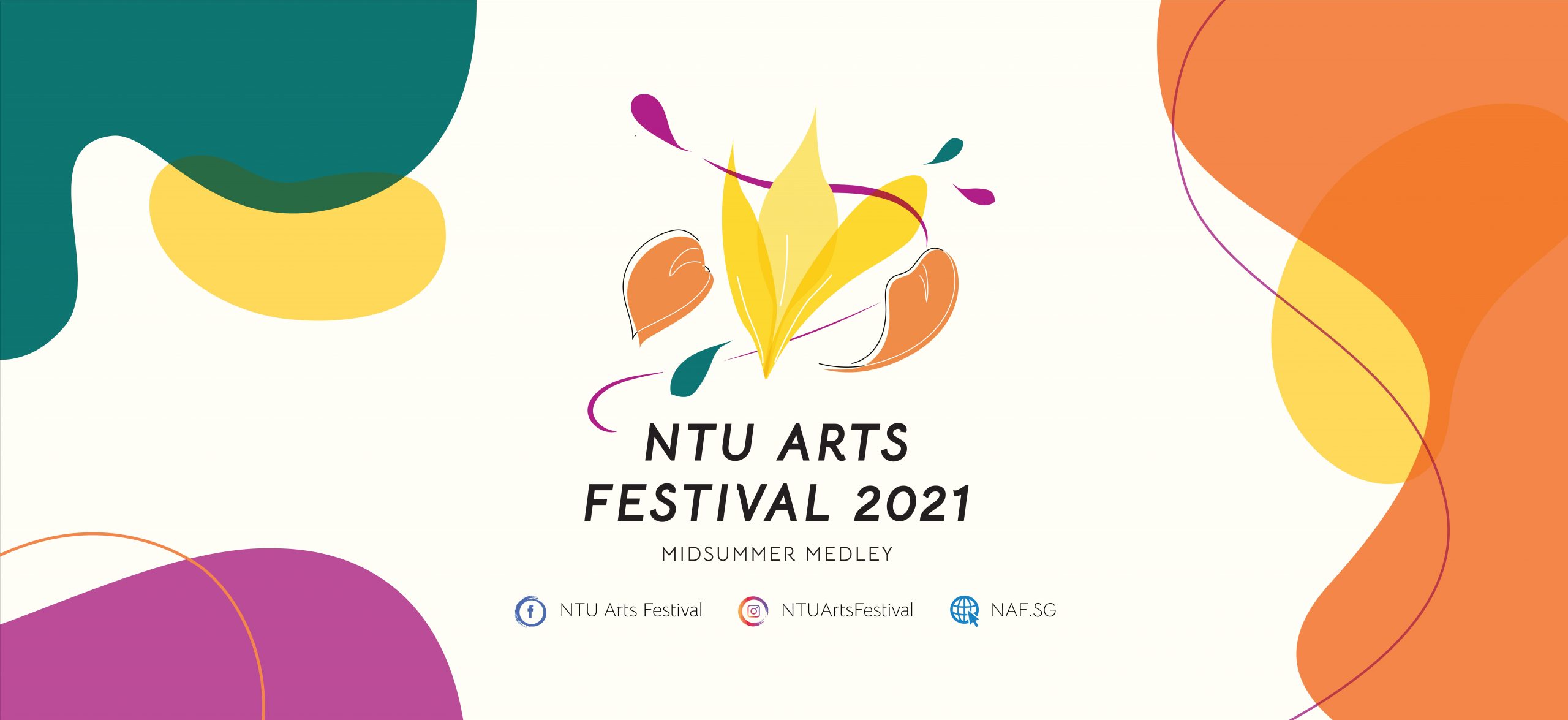 About
A. What is NTU Arts Festival?
Organised by Nanyang Technological University's (NTU) very own Cultural Activities Club (CAC), formally known as Nanyang Arts Festival (NAF), NTU Arts Festival made its debut in 2003 as a special project dedicated to promoting artistic expression and fostering a culture of appreciation for different forms of art.
Besides involving the 24 Member Clubs under the arm of CAC, the annual festival has evolved to include the participation of other cultural and arts groups established in NTU. Ultimately, NAF aims to inspire, influence and involve; all while evolving NTU's presence as a cultural hub and making an impact on the local arts scene. Additionally, an increasing number of external artists and performances have been invited to showcase their talents to the NTU population.
B. NTU Arts Festival 2021
This year, the festival will be commemorating the arts over a two-month period, featuring an exciting line-up of programmes both physical and online. It will be happening from 8th February 2021 to 26th March 2021. One thing special about our festival this year is our newly revamped website! Do visit it and experience all the programmes we have prepared for you!
B.1. Theme: Midsummer Medley
The theme is our attempt to focus the festival on the community that matters the most: the NTU student body. While previous festival themes such as Beyond and Ascend transcended boundaries and pushed our limits, Midsummer Medley highlights the importance of internal cohesion and joy. With this theme, we aim to bring increased collaboration between CAC as well as school-wide clubs to showcase the artistic creativity within NTU.
B.2. Categories of Events
This year's edition of NAF will have five main categories, namely (1) Performances, (2) Workshops, (3) Exhibitions, (4) Contests and (5) Online Marketplace.
Performances
Come and unwind after your long day of school with us! Tune in to our livestreams to enjoy an exciting line-up of performances by our very own NTU students. Be inspired and awed as you witness the talent and flair of multiple performing clubs and groups. Look forward to tons of performances, games and a chance to win our exciting lucky draw prizes. Join us for a vibrant night filled with music and dancing from the comfort of your own home!
Workshops
Sign up for our workshops to experience NTU's vibrant art scene. Explore our diverse workshops led by experienced students/vendors and discover your hidden artistic talents. Our workshops are designed to be unique, simple and fun-filled, where everyone can be part of the arts. These workshops are made free for you with a 'pay-as-you-wish' option to support these artists.
The workshops will happen on the weekday nights of 8th March 2021 to 26th March 2021.
Exhibitions
This year our physical exhibition consists of a Flower Wall (a huge colour-by-number artwork for the NTU community) and a life-sized Kaleidoscope (it illustrates that we are all just mosaics of our best and worst selves – so embrace your flaws and be proud of what makes you uniquely you!).
Our online exhibition features Odyssee Documentaries (by our very own Wee Kim Wee School of Communication and Information students!), and a Photo Gallery that features the shortlisted photographs from Moments 2021, our photography contest!
Contests
This year we bring to you 3 different types of contests: Moments 2021 (a photography contest), scavenger hunt and lucky draw. Don't miss out on the attractive prizes offered and join us now!
Online Marketplace
The online marketplace is a platform for small businesses run by NTU students and some external vendors to share their creations with you. You can purchase specially designed clay earrings, bracelets and other art works!
B.3. Festival Guide