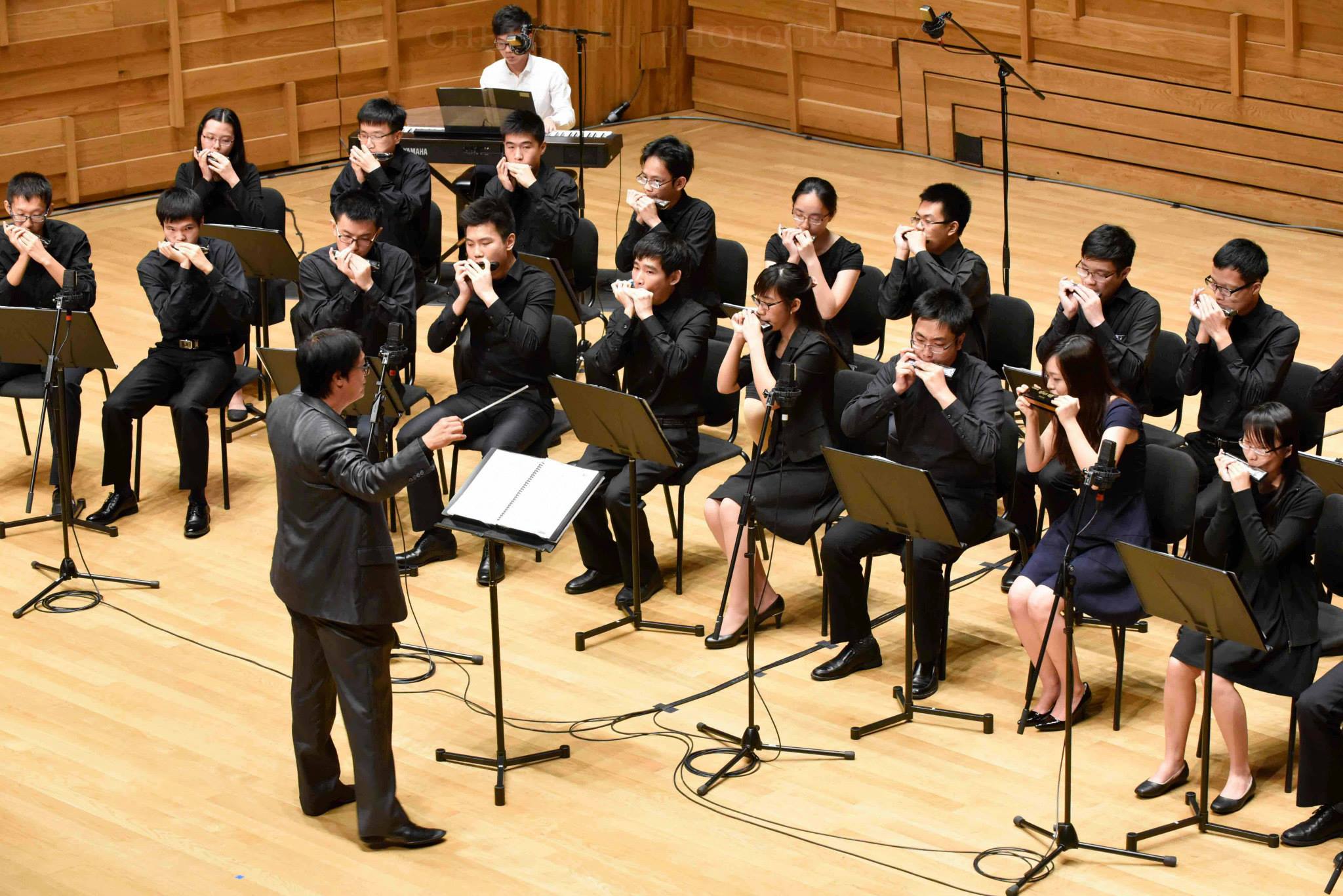 About
NTU CAC Harmonica Band was established in 1986 and has since been the hub for harmonica enthusiasts in the NTU community.
The band explores different harmonica instruments, such as chromatic, tenor, chord and bass harmonica, to perform rich repertoires ranging from classical pieces to popular music pieces, as well as movie soundtracks.
Under the baton of Mr. Tang Yuen Wai, a distinguished harmonica instructor, NTU Harmonica Band strives to reach greater heights in musical expression and appreciation, and is dedicated to fostering a harmonica culture in Singapore.
Training Schedules
Tuesdays & Fridays
1900 – 2200hrs @ Nanyang House
Contact Information
Chan Shu En, Amelia (Chairperson)
For general enquiries, please email us at cac-harmonica@e.ntu.edu.sg
Past Events
View more events at http://clubs.ntu.edu.sg/harmonicaband/index.php?view=events
28 February 2016 – VIVACE XVI @ Esplanade Recital Studio
7 March 2015 – VIVACE XV @ SOTA Concert Hall
15 March 2014 – VIVACE XIV @ SOTA Concert Hall
23 March 2013 – VIVACE XIII @ SOTA Concert Halll
24 March 2012 – VIVACE XII @ NTU Nanyang Auditorium